The discs listed here are what Innova considers beginner friendly altho they are not just for beginners. Many top players, including pros, use these too.
Resist the temptation to try a lot of different discs. Concentrate on learning to throw only one disc, preferably a mid range, until you develop a feel for throwing golf discs. As you gain experience, you'll be ready to try other mid range, fairway and distance drivers.
Starting with a light weight, understable, DX, mid range driver or multi-purpose disc golf disc is recommended for new players.
* Lighter weight discs are easier to control than heavier discs and don't have as strong of a tendency to curve.
* Understable discs are the most beginner friendly. They have a tendency to turn right when thrown flat, straight and with average power for right handed back hand (RHBH) throws. It's just the opposite for lefties. Some stable discs are beginner friendly too. But avoid overstable discs until you gain some experience.
* DX discs are less expensive if you lose one and more understable than the same models made with higher quality plastics.
* Mid range drivers or multi-purpose discs are easier to control than fairway and distance drivers. A player can use one of these to play the entire course.
See more Beginner Information and find other helpful info on these links:
Drivers - Speed 6-13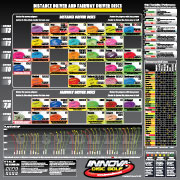 | MidRange - Putters - Speed 1-5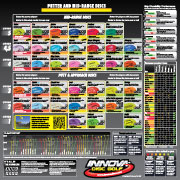 Flight Paths
| Plastics | Flight Characteristics
If you still have questions about any discs or would like some advice on what type of discs fit you best, please contact us. We've been in the business since 1987, throwing even longer and we love what we do!
Just an FYI, see Beginner Throwing Tips - Dave Dunicape's Instructional Throw Charts
X-Step | Backhand Drive | Backhand Roller | Forehand Drive
We offer these ways to narrow your search.